I offer a variety of books on various subjects.  Maybe there's something of interest to you.  If you have a question about any of them, post it below.  For a private answer, email me at JODBooks@gmail.com.  I'd like to hear your comments on any of the books, as well.
PAPER BOOKS
SMALL THINGS COUNT: SIMPLE WAYS TO LIVE CHRIST'S LOVE EACH DAY
Preview/sample this paperback book–and read reader comments–at www.smthingscount.com. Available for FREE.
Most of us don't realize how many opportunities come our way to work toward a more compassionate world.  This book, based on Mother Teresa of Calcutta's advice to "do small things with great love," opens our eyes to such opportunities and shows us how we can incorporate them into our daily lives. It's a matter of adopting certain "We Attitudes."  Although the book is written from a Christian point of view, it speaks to everyone who wants to take part in building a healthier human family.
*NOTE: For use with a study group, discussion questions may be printed from the Study/Discussion Guide page of www.SmThingsCount.com.  (Click on either of these links.)
**Read  critical reviews of this book below.
**View the publisher's trailer for Small Things Count! on YouTube by clicking on: http://www.youtube.com/watch?v=9_zDqDRVRqQ.
A detailed description, sample articles, published critical reviews, readers' comments, study guide, and how to order your free book are available at http://www.smthingscount.com.
E-BOOKS

 

Now available in e-book formats:  SMALL THINGS COUNT–SIMPLE WAYS TO LIVE CHRIST'S LOVE EACH DAY. 
See description above.
Available FREE at your favorite e-book seller. Here are a few direct links.
 ~~~~~~~~~~~~~~~~~~~~~~~~~~~~~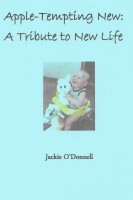 APPLE-TEMPTING NEW: A TASTY TRIBUTE TO NEW LIFE
A must-read for anyone who loves babies. Verses range from serious to silly, depending on who is doing the telling. Follow a family through pregnancy, bonding, sleepless nights, and milestones like crawling and the "firsts": tear, steps, shoes, birthday, visit to Santa. Finally, the reader gets a glimpse of childlike wisdom, as Baby gives advice to a potential sibling. Life is good. Enjoy it!
Preview and download your FREE copy at your favorite e-book sellers.  Here are a few direct links to the book:
 ~~~~~~~~~~~~~~~~~~~~~~~~~~~~~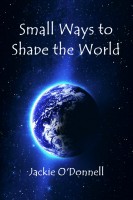 SMALL WAYS TO SHAPE THE WORLD
Free!
If you've read Small Things Count! (see description above), this is a supplement, a small collection of new ideas.  If not, it's an introduction to the power each of us has to make a better world simply by choosing how to live our lives.
Preview and get your FREE download at your favorite e-book sellers.  Here are a few direct links to the book:
 ~~~~~~~~~~~~~~~~~~~~~~~~~~~~~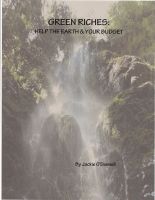 GREEN RICHES: HELP THE EARTH & YOUR BUDGET
Free!
*Note: At the end of March, 2015, this book was #28 in the Non-Fiction, Reference and Language, and Consumer Guides category at Kobo Books.
Being earth-friendly can be an eco-nomic experience.  You just need to know how to go about it.  This is not the typical listing of isolated things you should do to help the environment.  Instead, it is set up in problem-solution mode.  That is, it presents a problem-area, explains how it drains our resources and family finances, then proposes measures (old and new ones you haven't seen) to take that will protect not only our earthly home but our wallets, as well.  You'll find that being ecological can actually save you money.
Download this book for FREE at your favorite e-book seller.  Here are a few direct links to the book:
~~~~~~~~~~~~~~~~~~~~~~~~~~~~~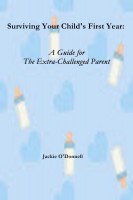 SURVIVING YOUR CHILD'S FIRST YEAR:
A GUIDE FOR THE EXTRA-CHALLENGED PARENT
Although written to help people with disabilities meet childcare challenges, this book is useful for any new mother. It's practical, yet light-hearted, including such topics as getting the house and equipment ready ahead of the birth, bathing and feeding Baby, handling clutter, and facing emergencies—all with an eye toward energy-conservation, nurturing, and bonding.  A great gift for all expectant moms.
Preview and download your FREE book at your favorite e-book sellers.  Here are a few direct links to the book:
~~~~~~~~~~~~~~~~~~~~~~~~~~~~~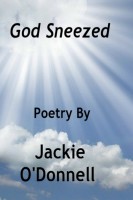 GOD SNEEZED
A collection of original poems, some of which you've read on the POETRY page of this website.  Subjects focus on experiencing our surroundings with all of our senses, how we feel about the people we meet, and life-situations we find ourselves in.  Some touch on faith, others on love, yet others on gut-wrenching decisions we must make.  Newly published.
Preview and download your FREE book at your favorite e-book sellers.  Here are a few direct links to the book:
><  ><  ><  ><  ><  ><  ><  ><  ><  ><  ><  ><  ><  ><  ><  ><  ><  ><
PROFESSIONAL REVIEWS
Book Reviews: "Small Things Count,"
by Jackie  O'Donnell
July 12, 3:03 PM San Jose Book Examiner Reese Marino
San Jose Book Examiner rates this:
Local author (and former high school teacher) Jackie O'Donnell has been writing most of her life. In her book Small Things Count,she shares some wonderful ways to make life better for everyone.
Aimed at anyone who wants to make a difference in the world, whether in their own home or in their community at large, Small Things Count gives concrete suggestions on how to "do specific little things in everyday life" that make the world a better place.  In fact, the entire premise of the book radiates from a quote by Mother Teresa of Calcutta: "do small things with great love".  Although her writing is from a Catholic/Christian viewpoint, the philosophy is universal.  Therefore, this book can speak to people of other faiths, and appeal to agnostics and atheists as well.
Her simple and practical ideas are insightful, and are entirely within the reach of even those who have the busiest of schedules. The chapters are set up neatly, inviting the reader to think about the concept ("We reflect God's Image"), and then following it up with examples of how to better exemplify that idea (becoming aware of attitudes towards elders, other people different from you, and concrete ways to show your new perspective, etc).
Included is a wonderful appendix section (Appendix A, specifically), full of useful information, covering everything from how to "shop" for causes that you might be interested in, to listings of various hotline phone numbers.  She also manages to cover how to write letters to your local representatives in government, and ways to live your life more environmentally-friendly.  Parents will undoubtedly love the listing of age-appropriate books for kids, including descriptions of what social issues can be tied to the corresponding children's title.
Mrs. O'Donnell still lives in her hometown of San Jose with her husband, Frank. On August 20th, she will be speaking at an event held at St. Lucy's Parish. For more information about her book and her upcoming speaking events, see the links below:
[To view the original review online, click on  http://www.examiner.com/examiner/x-21110-San-Jose-Book-Examiner~y2010m7d12-Local-author-spotlight-Jackie-ODonnell]
><  ><  ><  ><  ><  ><  ><  ><  ><  ><  ><  ><  ><  ><  ><  ><  ><  ><
Review: "Small Things Count," by Jackie O'Donnell
AAMBC Book Reviews
, March 5, 2012
(African Americans On the Move Book Club)
The book captivates the very essence of living a victorious life in Christ. Generally people do not live an effective life that that honors God and allow them to shine their light in everyday life situations and circumstances. Living a simple everyday life helps increase opportunities that are presented in life, maximizes chances to be over comers and also position oneself for greatness. This practical read is a yearly journal that should be revisited often. I especially enjoyed the chapter on peace and the afterword.
GRETCHEN J TORBERT
AAMBC Reviewer